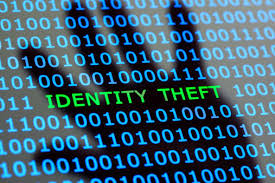 By Ken Smith
Medical Identity Theft is when a thief uses a patient's personal information to obtain medical treatment, services or goods. If your blood type or needed prescription medicine information gets mixed in with another person's information, the results could be deadly in an emergency room situation.
The thief's goal is to steal enough personal information to impersonate the victim. The thief will steal the victim's date of birth, address and social security number, and the identification number assigned by his or her health care provider. The stolen information is used to obtain medical services, prescription drugs or expensive medical equipment that can be sold on the black market.
Medical theft is large problem. Three major health insurers – Anthem, Premera, and Carefirst, all Blue Cross Blue Shield plans, have had major data breaches with approximately 92 million records affected.
The health and medical sector accounts for the highest percentage of total hacking (42.5% in 2014) according to the Identity Theft Resource Center. http://www.idtheftcenter.org/ITRC-Surveys-Studies/2014databreaches.html
How doctors can protect their patients:
Protect your patients by knowing your staff – background checks are important for employees, temporary staff, and volunteers. Know your patients – keep a copy of their insurance card and ID in their medical file.
Remind your patients of the risks and signs of Medical Identity Theft. If they receive a bill for services they didn't receive or if they are contacted by a bill collector for an unknown debt can be an indication that they have been targeted for Medical Identity Theft.
How to protect yourself as a patient:
1. Patients should keep a copy of their medical records and review them for accuracy.
Verify that your medical record has accurate information and hasn't been mixed with someone else's information. Be careful to verify key information such as allergies and blood type which would be critical if you go to the emergency room and need prescription medicine or a blood transfusion.
2. Check your Explanation of Benefits.
The explanation of benefits says "This is not a bill," at the top so many people don't read them, but they should. This could be your earliest opportunity to detect identity theft.
3. Safeguard your Medical Card and Social Security Card.
Never give you personal information out to others unless absolutely necessary. A large percentage of medical identity theft occurs from friends and family using another's social security card or Medical Card information.
4. Monitor your credit.
You can get one free credit report per year from AnnualCreditReport.com or call 1-877-322-8228.
What to do if medical information is stolen:
1. Place a fraud alert. Contact one of the three credit bureaus. That company must tell the other two. TransUnion.com/fraud - 1-800-680-7289, Experian.com/fraudalert 1-888-397-3742 Equifax.com/CreditReportAssistance 1-888-766-0008.
2. Write to your health care provider and your health insurer to report mistakes in your medical records.
Include a copy of the medical record showing the mistake. Explain the mistake, and explain how to correct it. Send the letter by certified mail, and ask for a return receipt.
As you contact these organizations always write down who you contacted and when you contacted them. Keep copies of any letters you send.
In summary, Medical Identity Theft is one of the most frequent types of identity theft today. Doctors can protect patients through background checks of staff, and requiring patient identification before releasing information. Patients can protect themselves by keeping an updated copy of their patient record, read the explanation of benefits, safeguarding their medical card and social security card, monitoring their credit and correcting inaccuracies if they occur.
About the author: Ken Smith is an Enrolled Agent and Accountant with The Abrix Group L.P. He can be reached at 847-498-8900 or ksmith@abrix.com The Abrix Group L.P. has been a leader in healthcare business management, tax, and accounting for over 50 years. We understand the complex structure of the medical and dental professions, as well as the diverse requirements of each practitioner's business and personal needs. By combining our experience and expertise with a commitment to client service, The Abrix Group, L.P. assures that every client receives the close analysis and attention they deserve. Contact your Abrix consultant for assistance. We'd love to hear from you!